Whilst packaging up one of the wedding boxes this summer I noticed my supplies were getting kind of low.. only 'less than perfect' envelopes left, the same old stamps, and the not-so-pretty-anymore twine that I never seem to run out of. And thinking about re-ordering it wasn't exciting. This feeling, combined with the fact I'm low on my last batch of USB drives meant one thing - a new look. I think there's more to it than a quick Instagram picture of the new deliveries as a lot of thought went into the design, sourcing and creation. I felt it needed a little explanatory blog.. so Enjoy!
As usual I start off with a goal, and branch out from there - the goal was to be more eco focused, yet more luxurious. But retain the personal touch and individuality as well as the 'wild' aspect I'm so fond of.
The search to use more degradable materials lead me to find hemp twine instead of coloured twines that potentially contain plastics. But the most exciting and unexpected find was the 'plantable paper'...
The 'plantable paper' is gorgeous first of all. BUT it is actually made with petals and seeds pressed into it - so not only is it degradable / compostable and leaves no waste behind, it should also leave wild flowers behind! Great for garden bees and butterflies. This paper is currently in label and confetti form.
Of course.. I had to test that it does grow. And currently have one in a pot in my kitchen. If you like, pop your tag in a pot of compost and keep the soil damp - I'd love to see how they turn out.
The other changes I made involved new ink colours for old stamps, and a couple of new stamps, too! To add a little luxury I've switched from plain tissue paper to hand made tissue, with flecks of metallic ink all over. It almost feels like fabric it's so soft! The free gifts included in a wedding package do vary - personalised keyrings, hanging wooden hearts and candles will continue to appear. I also have stunning lollipops now, freshly made to order, and preservative free. And have changed from paraffin wax candles to eco-sourced beeswax to balance out the next feature...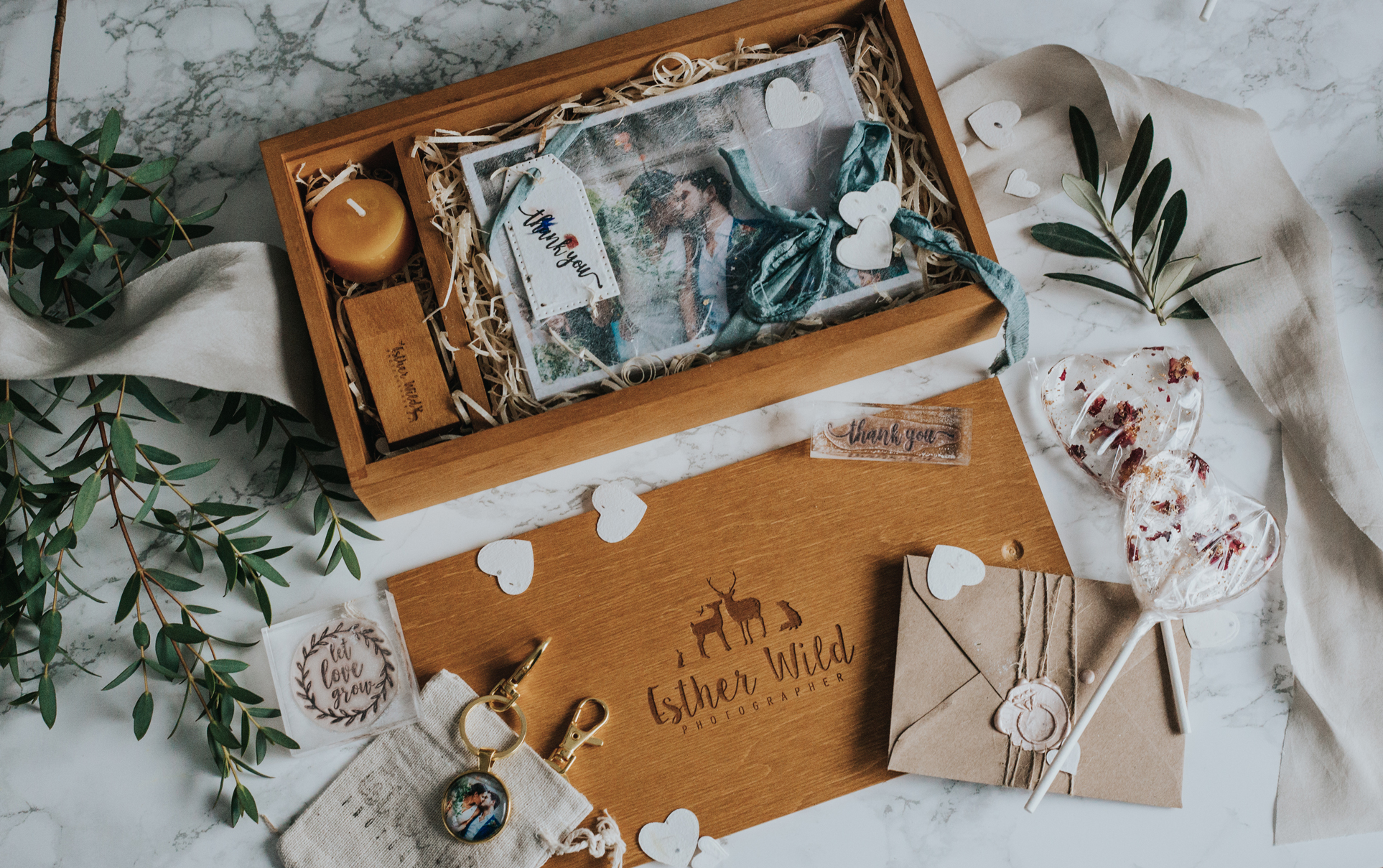 Opening the presentation box is half the fun, and with this in mind I've added a gorgeous wax seal to the envelope. Which I've wanted to do for a while, but it didn't look right without a re-design. As a fragrant, rather personal touch - I've include a 'sprig' of some kind from my own garden where possible. Whether that's good old Norfolk lavender, or an olive branch. The box itself is new (the USB's are the same, just a different finish). Sturdy and reusable; a good memory box for you to keep from the day! As a finishing 'flourish' I finally caved and bought the silk ribbon I've been looking at for about 2 years. In a silvery shade, it literally ties the whole thing together beautifully.
This hand-dyed 100% silk ribbon is cut on the bias for a little stretch, and carefully sewn together to create the length needed for a beautiful bow!
Sadly the dye isn't colour-fast as it's purpose was purely decorative, so a wash may remove the ribbons colour.
I'd love to see what your beautiful silk is used for in future. Of course, it can also be composted if you have no further need for it.
The thinner, blue silks are hand made in India, recycled from silk Saris. The company boast ethical yarns - giving women in Eastern India sustainable employment in deprived communities.
I hope you've enjoyed learning a little about the wedding box package and love it as much as I do! This packaging will be used for weddings that were photographed from September 2017 onwards.
All of the materials sourced for this re-design (expect for the blue Sari ribbon) are hand made in the UK by other small businesses. It's my long term goal to become much less reliant on single-use products, and use sustainable products and renewable energy in all areas of my life - To not only reduce the impact of waste on the environment but perhaps leave a trail of wild flowers.
E x
Please re-use or recycle your wedding photography packaging
Floral display by Oops a Daisy Florist
8 Fakenham Road, Drayton, Norwich, Norfolk, NR8 6PW
01603 865030
Click to e-mail
www.oopsadaisyonline.co.uk